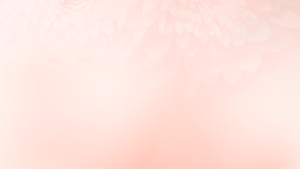 Artist-in-residence, workshops & master classes
Hila offers a unique experience in each residency or workshop. 
Years of personal study inform Hila's diverse teaching method, which includes mindfulness, meditation and energetic components. She combines a beautiful blend of technical teaching with tools and methods of connecting to a sense of inner confidence, centering and presence. 
Residencies consist  of movable elements.
Among them: 
-Rehearsals, concerts &/or premieres with instrumental or vocal ensembles 
-Vocal Masterclass 
-Sessions with conductors, instrumentalists, composers and students in all class settings
VOCAL MASTERCLASS  Suggested class time: 90 minutes
Working with 4-5 singers on a plethora of topics including:
 ~finding the ease in your  vocal technique
~understanding musical context and text interpretation
~honing into the dramatic essence in the music
~ finding your  unique artistic self expression, that flows more readily though nourishing the spirit of awareness, relaxation and stage presence

These masterclasses can also include Hila's own vocal presentation, and/or a Q&A about any number of music, art and career related subjects. 
CONDUCTORS/COMPOSERS CLASS sessions can include discussion about, and playing with the collaborative process; music interpretation from the point of view of the performer-creator;
mind-body-soul connection to art and music-making.
~ always an option to include a vocal presentation and/or a Q&A about any number of music,
art and career related subjects.
VOCAL MASTER CLASS WITH HILA PLITMANN 
Biography 
Born in Jerusalem, soprano Hila Plitmann has quickly become a one of the most admired artists of the international music scene, known worldwide for her musicianship and outstanding vocal abilities. She regularly premieres works by today's leading composers while maintaining a vibrant and extraordinarily diverse professional life in film music, musical theatre, and songwriting. 
In recent years she has worked with many of today's leading conductors, including Kurt Masur, Robert Spano, Marin Alsop, Esa Pekka Salonen, Andrew Litton, and Steven Sloane. She has appeared as a headliner with the New York Philharmonic, the Los Angeles Philharmonic, the Chicago Symphony, the Atlanta Symphony Orchestra, the Minnesota Orchestra, the Israel Philharmonic, the Orpheus Chamber Orchestra, the New Israeli Opera and numerous other orchestras and ensembles in the U.S. and abroad. 
In constant demand as a singer of new and contemporary classical music, she has recently appeared as the soloist of several world premieres, including Paul Revere's Ride with the Atlanta Symphony, written by Pulitzer Prize winning composer David Del Tredici ; Esa Pekka Salonen's Wing on Wing with The Los Angeles Philharmonic, the composer conducting; Mr. Tambourine Man by Oscar and Pulitzer Prize winning composer John Corigliano with The Minnesota Orchestra; and Two Awakenings and a Double Lullaby, a song cycle written for her by Pulitzer Prize winner Aaron Jay Kernis. 
In 2007 she originated the role of Exstasis in Eric Whitacre's groundbreaking electro-musical Paradise Lost: Shadows and Wings. Ms. Plitmann sang, acted, danced and fought in long martial arts battles nightly for a seven week sold-out run, a tour-de-force performance that earned great critical acclaim. For her work in the show she received nominations for Best Actress in a Musical from the Los Angeles Ovation Awards and The L.A. Ticketholder Awards. 
Ms. Plitmann is accumulating an impressive catalogue of professional recordings, appearing on the Decca, Telarc, Naxos, CRI and Disney labels. The Da Vinci Code Soundtrack (Decca) was a worldwide bestseller, spending several weeks on the Billboard charts. Both Paul Revere's Ride (Telarc), and The Da Vinci Code received Grammy nominations. 
Engagements include performances with the National Symphony Orchestra, Leonard Slatkin conducting; the Altanta Symphony Orchestra with Robert Spano at Carnegie Hall; and a concert version of John Adams' Nixon in China with the Pittsburgh Symphony Orchestra, the composer conducting. 
Ms. Plitmann received her Bachelor of Music and Master of Music degrees with high honors from The Juilliard School of Music, and has been awarded the coveted Sony ES Prize for her outstanding contribution to the vocal arts.
Please contact us for more information.
We look forward to working together to create  a beautiful program to best serve your students and community.