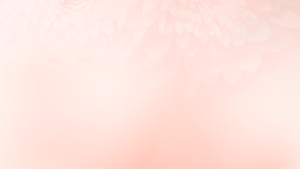 About Hila Plitmann
"Versatile soprano Hila Plitmann,
possessed of shimmering tone and seemingly effortless breath control, creates an engrossing, deeply human portrait." — Opera News 
"Hila Plitmann ... is a composer's dream. Throughout her enormous range, her singing is precise, expressive and lit with intelligence... 
a crystalline beauty." —  Minneapolis Star Tribune
"...radiant and fearless soprano Hila Plitmann—soaring on phrases of mesmerising shape and character." — Gramophone
Creativity, theatricality, and virtuosity have long defined the musical adventures of Grammy Award-winning SOPRANO, sONGWRITER, and actress Hilá Plitmann.
With a "wondrous voice, which gleams in all registers" (Gramophone), she brings emotionally-charged fearlessness, unique expressivity, and mesmerizing drama to her performances in opera, concert, film, or theater.

Growing up in her native Jerusalem as the daughter of a Hebrew University botany professor and a musicologist mother, she was immersed in music from a young age and developed a love of all genres. In addition to her performances of traditional repertory, she has been called "a composer's dream" (Star Tribune, MN), and is widely-recognized as one of today's foremost interpreters of contemporary music. She has partnered with diverse array of composers, regularly premiering or featuring new works, such as the staged version of Frank Zappa's 200 Motels; Emmy Award-winner Jeff Beal's The Paper Lined Shack, Andrea Clearfield's The Long Bright, Pulitzer and Grammy Award-winner Aaron Jay Kernis' Two Awakenings and a Double Lullaby, Esa-Pekka Salonen's Wing on Wing, numerous works by Grammy- and Oscar-winning John Corigliano, and music by Xiaogang YE, Paola Prestini, Danaë Vlasse, and dozens of others.

Only one year after graduating from Juilliard, she gave her first World Premiere – and on only two weeks' notice – with the New York Philharmonic, in Pulitzer Prize-winner David Del Tredici's The Spider and the Fly. Since then, her appearances as soloist traverse the globe, and have included the Los Angeles, New York, and Israel Philharmonics, Chicago, Boston, London, BBC, National, St. Louis, Atlanta, Detroit, Hamburg, Stockholm, and Melbourne Symphonies, Minnesota Orchestra, and Orpheus Chamber Orchestra. She collaborated with some of the world's foremost conductors, such as Leonard Slatkin, Esa-Pekka Salonen, Kurt Masur, Marin Alsop, Thomas Adès, Giancarlo Guerrero, and Robert Spano.

She can also be heard as the featured vocal soloist on the feature-film soundtracks for The Da Vinci Code, Pirates of the Caribbean: On Stranger Tides, Hail Caesar, and Batman v. Superman: Dawn of Justice. Her discography includes Oscar-winner John Corigliano's song-cycle Mr. Tambourine Man (for which she won the Grammy for "Best Classical Vocal Performance"), Andrea Clearfield's Women of Valor with Tovah Feldshuh, Richard Danielpour's Toward a Season of Peace and the Grammy Award-winning Passion of Yeshua, Eric Whitacre's Good Night Moon, and George Benjamin's Into the Little Hill, among many others.

Hilá's opera performances began at the age of 14, in the role of Flora in Benjamin Britten's Turn of the Screw at the Israeli Opera. She continues to perform with companies across the U.S., including notable roles as Mrs. Clayton in Stephen Schwartz's Séance on a Wet Afternoon, Yan in Mark Adamo's Becoming Santa Claus, Cecily in Gerald Barry's The Importance of Being Earnest, and an alien (with her "stratospherically supernatural coloratura" – Los Angeles Times) in Yuval Sharon and Annie Gosfield's War of the Worlds.

Having received the coveted Sony ES Prize for her outstanding contribution to the vocal arts, she brings her "superb voice with an expressive range and communicative power" (Chicago Tribune) not only to traditional recital, orchestral, and operatic repertory, but also to boundary-pushing projects in jazz, film, theater, and world music. With prolific jazz guitarist Shea Welsh and tabla virtuoso Aditya Kalyanpur, she recently co-founded Renaissance Heart, a global music project melding classical, jazz, folk, rock, and world music, with which she regularly performs and records.

For her role of Exstasis in Eric Whitacre's groundbreaking electro-musical Paradise Lost: Shadows and Wings at the Boston Court Theatre in Pasadena, she was nominated as "Best Actress in a Musical" from the Los Angeles Ovation Awards and the L.A. Ticketholder Awards. She sang, acted, danced, and fought in long martial arts battles nightly for a seven-week sold-out run, a tour-de-force that prompted Theatre Mania to rave that she "fights like a warrior and sings like the angel she portrays."

Recognized as an innovative and passionate educator, she regularly offers residencies, masterclasses, and workshops on campuses across the U.S. Bringing her diverse pedagogical methods – which include mindfulness, meditation, and energetic components – to a wide variety of sessions, she combines technical focus, tools and approaches for connecting, and a sense of inner confidence, centering, and presence.

Also reflected in Hilá's work is her love of poetry, focus on discipline (she holds a black belt in Tae Kwon Do), and engagement with nature, with which she aims to inspire light, love, beauty, and joy. She hopes her artistic risk-taking emboldens audiences to expand their comfort zones.